Community Partner Training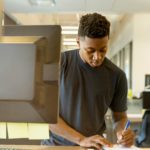 The Community Partner Training program is a collaboration between the CEAR Core of the UPenn CTSA and the UPenn Office of Regulatory Affairs, Human Research Protections. Community Partner Training is an online training program for community members who are engaged in human subjects' research. This training program is adapted from CIRTification, created by Emily Anderson, PhD at the University of Illinois at Chicago (UIC) Center for Clinical and Translational Science (CCTS).
In certain circumstances, community partners may be considered investigators who are "engaged" in the research. The activities that qualify a collaborator as an investigator include:
Interacting or intervening with research participants
Consenting participants
Participating in the collection of or having access to identifiable data
If a community collaborator is considered an investigator, then human subjects training is required. CEAR Core developed the Community Partner Training program as a community-friendly alternative to fulfill training requirements. The training is easily accessible, free of charge, and open to all who are interested. The online training materials consist of text and audio files, online activities, and short quizzes. Each person who completes the training receives a Certificate of Completion, which is valid for three years from the date completed.
The Institutional Review Boards (IRBs) of the University of Pennsylvania, The Children's Hospital of Philadelphia, and Thomas Jefferson University have all approved this training for use by community research partners and will accept a Community Partner Training completion certificate in lieu of a CITI training completion certificate for non-University affiliated community research partners.
To download resources for research staff click here.
To download resources for community partners click here.
The Community Partner Training can be accessed here.